Mon-Fri
8:30 am to 5:00 pm
Saturday
9:30 am to 1:00 pm
Opening Hours
Dr. jaysingh Shinde – Laparoscopic, Endoscopic, Gastro-Intestinal & General Surgeon In Pune
Dr. Jaisingh Shinde is one of the best Laparoscopic, Endoscopic, Gastro-Intestinal & General Surgeon In Pune and has an experience of 35 years in these fields. Dr. Jaisingh Shinde practices at Surya Hospital in Kasba Peth, Pune and Sahyadri Hospitals in Deccan Gymkhana, Pune. He completed MBBS from B J Medical College, Pune in 1978, MS – General Surgery from B J Medical College, Pune Governing Council Member of ASI Joint Secretary of Association of Minimal Access Surgeons of India (AMASI) Past President, Maharashtra State Chapter of ASI Ex-Vice President of ACRSI West Zone. Meet Dr. Jaysingh Shinde, who is the best Laparoscopic, Endoscopic, Gastro-Intestinal & General Surgeon In Pune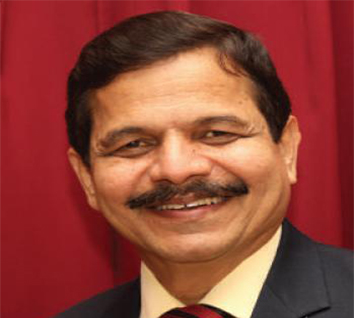 Surgeries Performed
Metabolic  syndrome is the name for a group of risk factors that raise your risk for heart….
A distal pancreatectomy is usually performed when a patient has a tumour in the body …..
Successful parathyroidectomy requires an understanding of both the anatomy and the…..
Benign tumors of the esophagus are rare lesions that constitute less than 1% of esophageal……
A fistula-in-ano is an abnormal hollow tract or cavity that is lined with granulation tissue …….
An increasingly popular, nonsurgical treatment for hemorrhoids is not as effective in the ……
P.P.H. is also commonly referred to as a stapled hemorrhoidectomy, stapled hemorrhoidopexy ……
Laparoscopic left adrenalectomy is a procedure in which the adrenal gland is surgically removed….
Laparoscopic inguinal hernia repair originated in the early 1990s as laparoscopy gained ……
What Our Patients Says
"I have always been able to talk to the doctor and my problems resolved. Coming here is like dealing with trusted family. Would not consider changing doctors."
"They always treat me with tender loving care. Because they really do care."
Resources
List of our features resources